Unlike other fundraising or OTT platforms, Elliel combines the best of both to serve the artist. We are focused on building communities more than brands, communities made for the people and by the people. Our open-discussion channels allow viewers and content creators to share their thoughts and ideas to build a strong positive community where people help each other. Be a part of the change now and become a Kindness Ambassador.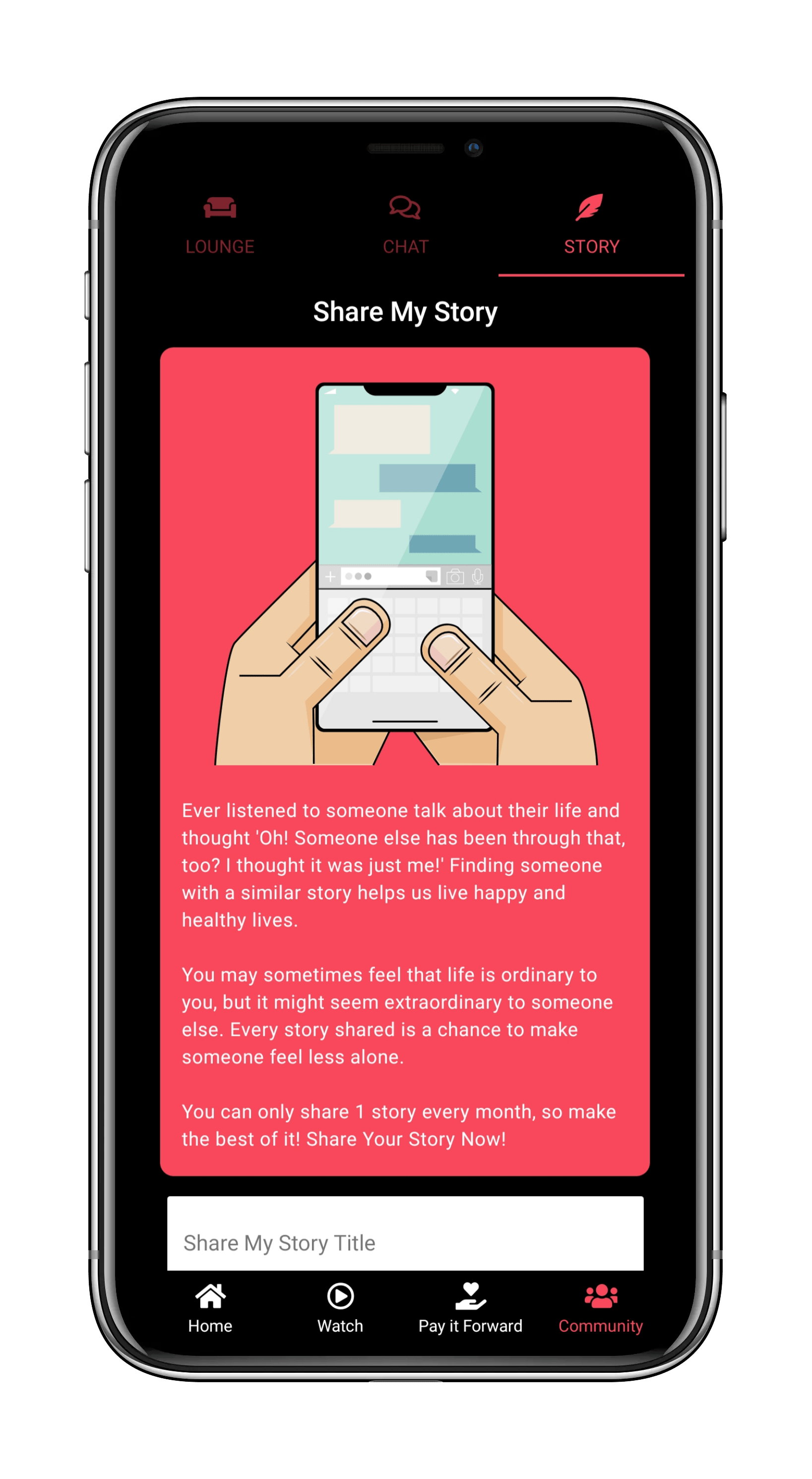 Have you ever heard a story about a person's life and thought to yourself, "Someone else has been through that too? I thought it was just me."
Stories have a POWERFUL way of connecting us, regardless of who we are, where we live, or what we look like.
Stories can add joy to our lives by helping us feel less isolated and more engaged in our shared experience.
Please share your story or the story of someone you know with this community and enter it for a chance to be transformed into a MOVIE or a SERIES.
For Artists, Creators & Non-Profits
Are you an Independent Artist, a Creator, or a Non-Profit, and look for a way to reach a global audience, or looking to raise funds for your next project via a fund-raising campaign? As a global community, Elliel offers an exclusive Partnership Program for such independent artists or organizations under the name of KEY OF FAITH.
The program allows you to have access to Elliel Network and its partners. As a unique fundraising OTT platform, Elliel and its team help you build a strong community for you as an artist and help you build your presence and raise funds for your next project or campaign.
We strongly believe that no talent should be left hidden and our faith pushes us to contribute to the community. Most of the proceeds from our platform go directly to NON-PROFITS, ORPHANAGES, and helping new INDEPENDENT ARTISTS.
Frequently Asked Questions
Don't worry, there aren't any stupid questions. Feel free to explore the full FAQ section in case you need any answers.
When will Elliel be available?
Elliel has pre-released in July 2021 and our team is working on major updates so you can have an innovative virtual experience. In the meantime, you can signup for our newsletter. We are offering up to 90% to our 1000 early bird users.
Is Elliel Available for Both Android & iOS?
Yes, Elliel is available for both Android and iOS. To download the app, kindly visit the download page.
How to Unlock Premium Features?
You can unlock exclusive content and premium features on the platform by contributing via Pay It Forward and becoming a Kindness Ambassador.
For How Long is PIF Level Valid?
Pay It Forward or PIF is valid for 1 year from the date of purchase/subscription or activation depending upon the type of PIF level you selected.
Which Blockchain Technology Does Elliel use?